Platypuses feed on insect larvae, worms or other freshwater insects. They do so mainly at night, by the use of their bill. They turn up mud on the bottom of the lake or river, and with the help of their electrophoresis located on the bill, find many insects and freshwater insects. They store their findings in special pouches behind their bill, and are consumed upon returning to the surface.

Amazing Fact: Platypuses can consume their own body weight in food in a 24 hour period!

Male platypus are larger than the female. They reproduct by mating which occurs once a year, between June - October. The female lays between 2 - 4 eggs and incubates these for a two week period. When a young platypus is born, they feed from milk from the mother. The mother secretes this milk from large glands under the skin, the young platypus feed from this milk which ends up on the mothers fur.

If you thought this was a cute and cuddly Australian animal, well, you are only half correct. The male platypi have a hollow spur about 15 millimeters in length on the inside of both hind legs. This in turn is connected to a venom gland, and the platypus uses this spur to defend itself against predators.

Amazing Fact: The male platypus has venom strong enough to can kill a small dog, or cause excruciating pain among humans.

Since only the male platypus has this venomous spur, and the gland peaks during mating season, many suggest it is normally used in aggressive encounters between other male platypus.

A baby platypus is not called a puggle, which seems to be a common misconception. There is no official name for a baby platypus, but a common suggested name is "platypus".

The platypus is found in eastern Australia. They live aside freshwater rivers or lakes, and create burrows for shelter and protection. They are active mainly at nighttime hours, and use their webbed feet for swimming. When swimming the platypus has its eyes shut. They swim underwater for 2 minutes, before returning to the surface for oxygen. They can however stay underwater for up to 10 minutes, and due to their natural buoyancy, they need to be underneath another object to do this.

The Platypus has a wooly furred coat and range from 30cm to 45cms in length and the tail about 10 to 15 cms. The wooly furred coat actually has three different layers. The first layer keeps the animal warm, by trapping air, the second layer which provides an insulating coat for the animal, and lastly the third layer of long flat hairs to detect objects close by. These creatures weight on average between 1 to 2.4 kilograms. They have an average lifespan of 12 years.

This lifespan may be shortly diminished, as the platypuses biggest threats are snakes, goannas, rats and foxes. Another big threat to the platypus is man, via waterway pollution or land clearing.


The Saltwater Crocodile is the world's largest reptile. These amazing creatures are found on the northern coast of Australia and inland for up to 100 kms or more. The Saltwater Crocodile has been reported to grow to lengths of 7 metres!, but the average size of a Saltwater Crocodile is 4 metres long.

They reproduce in the wet season, with the female crocodile laying up to 60 eggs at a time. When the crocodiles are born, only a very small number of these survive in the wild and grow to be adult crocodiles.
The crocodile is now a protected species in Australia, however if human danger is a factor, the crocodile will be moved away from possible contact. Many years ago Australia used to export crocodile skin, this is now illegal.




The male Koalas are larger than the females. Southern koalas are larger than Northern koalas. They have a grey soft furred coat, with a white chest. A flat nose and big ears, and clawed feet for climbing.

They are very placid animals, and do not move around much, they are only active for about 2 hours of the day.

The old Australian joke of "Koalas: Eats Roots & Leaves" is not quite correct. Koalas feed on eucalyptis leaves, which they have a variety of twelve different species to choose from. This is basically the only thing they do eat, although there are a few exceptions.

Did you know? Koalas make an extremely loud and agressive growling noise.

The Koala is one of Australia's best known animals. It is an icon represented when promoting Australia to the tourist industry, and in general people adore these cuddly creatures. There are two species, the Southern Koalas and the Northern Koalas.

Koalas are often referred to as a Koala bear. However they are not a bear. The name Koala comes from an Aboriginal word. It means "no drink", as Koalas get enough fluids through the eucalyptis leaves they feed on. Koalas are found all over east Australia, mainly in the south east.


The brush tailed possum like its close relative the ring tailed possum, is widespread in Australia and is a major pest since it was introduced to New Zealand. It is an arboreal marsupial.

The brush tailed possum is one of seven species and is about the size of a cat. It has a pointy snout and a pink nose. Its whiskers are long. They can grow to as big as 550mm long plus a tail which is another 250-400mm long. The tail is prehensile and assists the sharp claws in climbing trees. They are furry and those in Tasmania are furrier as they have adapted to the colder climate. They are usually black, grey or the smaller Queensland variety is sometimes copper coloured. Such colour variations have been seen also in Tasmania and the image is of a pale copper coloured brushtail.

These possums live in gum trees, their nests usually hidden away in the forks of branches. They become quite used to suburban life, and those Australians with corrugated iron roofs near gum trees will hear them thumping across the roof usually soon after dark and just before dawn. Or if you have a pergola you can watch the entire tribe wend their way across to feed on something through the night. They will try to nest in the ceiling if there is any gap or opening. Sometimes but not often, they get into a house by falling down a chimney. Don't try to catch such a possum or you will have no ornaments left and you may be ornamented with large scratches. Rather open a clear way out and let it, with gentle persuasion, find the back door.
They can be a nuisance in the orchard as they will nibble at any fruit. The flower garden is also attractive and there are many reports of rose buds being amongst their favourites. They use their front paws to hold and to help pick fruit and leaves. They will leave small twigs and branches strewn on the ground below. Their faeces are about 2.5 cms long as just thicker than a pencil. They are green-khaki in colour. They can be a mess on the path and a health hazard if washed off your roof into drinking water supplies.

Preventative measures can include rubbing the trunks of fruit trees with blood and bone, and likewise for roses. Or build a large cage over your garden. It like any fencing must be well constructed and the netting made very tight or your possums will get to your fruit before you do!

Apart from thumping on the roof they also can be quite noisy as they call to each other. It is a low throaty sound, like some machine being wound up. In parks and gardens trees that need protection will often be encircled by a band of hard clear perspex or metal about a metre wide. The possums can't get a grip and so the young foliage is protected.

Possums are protected in most areas and professionals trappers can catch them on your property. Research has demonstrated that if they are released somewhere in the bush, they will hardly survive for a week. The local possums will not tolerate intruders. These possums mark their territory with scent from special glands in the chests. Aboriginal people in Victoria and Tasmania sometimes used cloaks of possum skin to ward off cold winds and rain. The skins were sewn together to make a very effective garment.

The young are usually born at the beginning of winter after a gestation period of about 17 days. When born the young possum makes its way to the pouch and attaches itself to a teat. It remains in the pouch for the next five months. By then winter has gone and it will venture out and climb on its mother's back. It will travel like this for the next two months. Young females start to breed at about one year old.




amazing facts

The Frilled Neck Lizard was pictured on Australia's two cent coin. The coins are no longer in circulation Fairy Penguins live for an average of seven years. The Emu is the world's third largest bird. The Ostrich and the Cassowary take the top positions. The nest of an Emu can be up to 1.5 metres wide! The Emu can run at speeds up to 45 km/hr! The temperature of the saltwater crocodile's egg will determine the sex of the new born crocodile. Koalas can make an extremely loud and agressive growling noise. Shark's need to swim, or they will sink! A mother dingo regurgitates food for her puppies. Platypuses can consume their own body weight in food in a 24 hour period! The male platypus has venom strong enough to can kill a small dog, or cause excruciating pain among humans. Quokka's recycle a small amount of their bodies waste products. The box jellyfish is responsible for more deaths in Australian than Snakes, Sharks and Salt Water Crocodiles. The Irukandji jellyfish is only 2.5 centimetres in diameter, but can cause death to humans within days. The venom of a stonefish can kill a human in two hours.
Powered by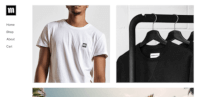 Create your own unique website with customizable templates.