In the 1940s there were about 400,000 lions in the world. Now today about 20,000. Lions are a kind of cat, they cannot purr. Instead, they roar to tell other lions where they are. lions live in africa a rarely in india. lions eat meat they eat zeabras, antalopes, boffalos and more. lions yawn when they are tired humans. male lions have manes lionesses don't. lion babies are called cubs there mums lik them to grom them.
Lions have been called the king of beasts for centuries, due to their majestic appearance and position as a top predator.
how lions hunt

Powered by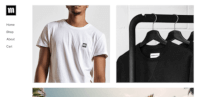 Create your own unique website with customizable templates.