PENGUIN PROTECTION DOGS

I did a graph with 5 people about how people think about the

penguin protection dogs

is a great idea and one thanked that if they put dogs on the island the dogs will turn wild and eat the penguins. and the other 4 thanked that it's a great idea because they are saving a beautiful creature from the fox.
---
Australia: Middle Island
​Middle Island is a place full of little penguins and these dogs grad the penguins from the foxes eating them.

​
---
Fun Fact

The european

Akbash

is the breed of the dog that saved these penguins from the foxes

​Fun Fact
Photos The movie that tells it all
---
Powered by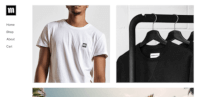 Create your own unique website with customizable templates.